The Department of Health, Human Performance and Recreation (HHPR) is located in the new Student Recreation Center. The HHPR faculty possess a wide array of specializations. The department offers undergraduate degree programs in Exercise Science, Recreation Services, Sport and Hospitality Management, and Physical Education, seven minors and certificates in Dance, Coaching, and Hospitality Management, as well as a graduate program in HHPR. Within each of the degree programs, there are emphases/concentration areas from which students select the professional paths that best fit their needs.
Learn more about our program objectives.


HHPR Launches Holiday Hustle Fitness Challenge (November 28 - December 5)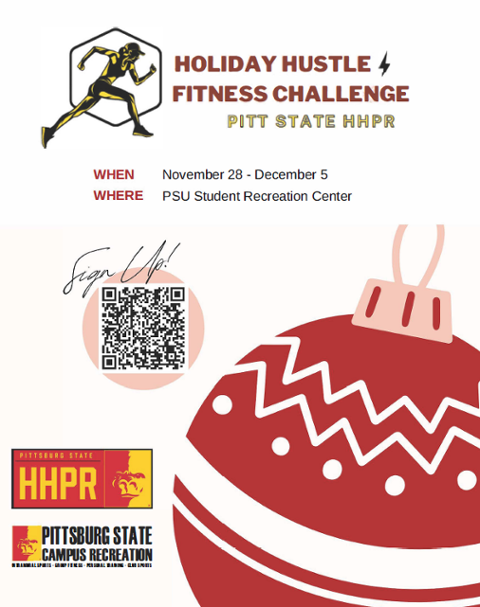 This challenge is open to all PSU faculty and students to promote health and wellness as we move into the holiday season. Choose ANY piece of cardio equipment at the PSU Student Rec Center, get a great workout in, take a picture of the date, and minutes exercised (on the machine), and submit! You may participate as an individual or as a coed team of up to 3! The top 3 individuals and top 3 teams will win special awards courtesy of the HHPR Department.